mysuper Growth Fund
mysuper Growth Fund
Our Growth Fund is a well-diversified investment fund holding approximately 80% growth assets (like equities) and 20% lower risk income assets (like fixed interest and cash). The objective of our Growth Fund is to achieve a high level of real returns (in excess of inflation) over the medium to long term (around ten years plus), accepting that over the short term (between one to three years), investment returns could be negative.
How does our Growth Fund meet your needs?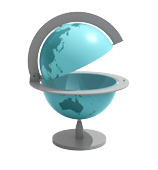 A simple way of accessing New Zealand and international equities
Our Growth Fund uses a multi-manager approach to investing in global shares, blending together some of the world's leading investment managers with reporting, administration and asset consulting into one investment solution. This approach provides you with the benefit of diversification and competitive returns across a range of global markets.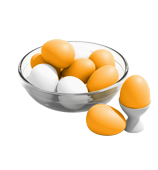 Broad diversification
Our Growth Fund is invested by some of the world's leading investment managers which provide diversification across, regions, sectors and securities, with the aim of achieving growth with smoother returns by negotiating the ups and downs of the market.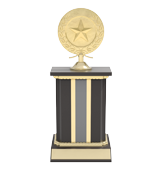 Access to some of the world's best investment managers
Our Growth Fund uses a combination of passive and active management to invest your retirement savings. Through active management we can rotate different manager styles, which enables our Growth Fund to respond quickly to changes in market conditions.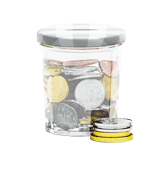 It gives you the choice to invest responsibly
Responsible investing is a way for you to direct your money toward companies that are making a positive impact on the environment and on society and away from those that cause harm.
The mysuper Growth Fund was established on 1 April 2011. mysuper investment returns are for the 12-month period to 31 July 2018 after taxes (but before fees).  Average KiwiSaver data can be sourced from the Disclose Register available free from companiesoffice.govt.nz/disclose
Risk indicator:
Potentially lower returns Potentially higher returns
Understanding the risk indicator
Managed funds in New Zealand must have a standard risk indicator. The risk indicator is designed to help investors understand the uncertainties both for loss and growth that may affect their investment. You can compare Funds using the risk indicator.
The risk indicator is rated from 1 (low) to 7 (high). The rating reflects how much the value of the Fund's assets goes up and down (volatility). A higher risk generally means higher potential returns over time, but more ups and downs along the way.
Potentially lower returns Potentially higher returns
To help you clarify your own attitude to risk, you can seek financial advice or work out your risk profile at sorted.org.nz/calculators/investment-planner Note that even the lowest category does not mean a risk-free investment, and there are other risks (described below under the heading 'Other specific risks') that are not captured by this rating.
This risk indicator is not a guarantee of a Fund's future performance. While risk indicators are usually relatively stable, they do shift from time to time.
How this fund invests your money
Cash & cash equivalents
5%
International fixed interest
10%
International equities
60%
What are the fees?
The fees you pay, or Annual Fund Charge as it's called in the 'super' world, is charged as a percentage and is calculated by the my
super
Fund you select and the amount you have in your my
super
account. The fees below would be applied to your account balance if you select this Fund. You can find out more about the fees associated with my
super
here
.
Fees
1.45%
Average KiwiSaver fees
Download fund updates
Read more about this Fund's performance and fees in our quarterly updates.
Calculating your retirement income
Did you know you can take a look at how your retirement savings are shaping up by using the retirement income simulator within your mysuper account? Based on your current age, account balance, salary and fund selection it gives you an indication of what type of income you could look forward to.
Simply log into your mysuper account and you'll find it under your member statements on the 'Your super amount' page.