mysuper Cash Fund
mysuper Cash Fund
Our Cash Fund is an investment fund invested in 100% cash (like term deposits) and short-term bank securities. The objective of our Cash Fund is to achieve modest, stable returns.
How does our Cash Fund meet your needs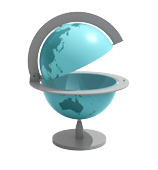 Proven track record
Our Cash Fund is managed by AMP Capital's New Zealand Fixed Income team based in Wellington. The team has over 50 years' combined investment experience.
AMP Capital has one of the most experienced teams in the management of cash investments and has a proven track record in delivering returns above the market index.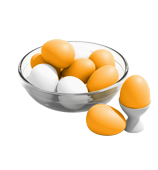 Selection expertise
AMP Capital's investment team considers economic fundamentals, market sentiment, fund flows and relative value between the cash rate and other securities along the yield curve in determining the selection of suitable securities.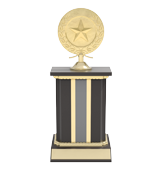 Extremely low levels of volatility
Our Cash Fund provides liquidity and extremely low levels of volatility. There are, however, opportunities for active management to add value through a combination of interest rate and credit strategies.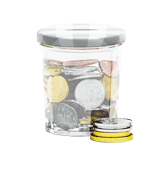 It gives you the choice to invest responsibly
Responsible investing is a way for you to direct your money toward companies that are making a positive impact on the environment and on society and away from those that cause harm.
The mysuper Cash Fund was established on 1 October 2016. mysuper investment returns are for the 12-month period to 31 July 2018 after taxes (but before fees).  Average KiwiSaver data can be sourced from the Disclose Register available free from companiesoffice.govt.nz/disclose
Risk indicator:
Potentially lower returns Potentially higher returns
Understanding the risk indicator
Managed funds in New Zealand must have a standard risk indicator. The risk indicator is designed to help investors understand the uncertainties both for loss and growth that may affect their investment. You can compare Funds using the risk indicator.
The risk indicator is rated from 1 (low) to 7 (high). The rating reflects how much the value of the Fund's assets goes up and down (volatility). A higher risk generally means higher potential returns over time, but more ups and downs along the way.
Potentially lower returns Potentially higher returns
To help you clarify your own attitude to risk, you can seek financial advice or work out your risk profile at sorted.org.nz/calculators/investment-planner Note that even the lowest category does not mean a risk-free investment, and there are other risks (described below under the heading 'Other specific risks') that are not captured by this rating.
This risk indicator is not a guarantee of a Fund's future performance. While risk indicators are usually relatively stable, they do shift from time to time.
How this fund invests your money
Cash & cash equivalents
100%
International fixed interest
0%
What are the fees?
The fees you pay, or Annual Fund Charge as it's called in the 'super' world, is charged as a percentage and is calculated by the my
super
Fund you select and the amount you have in your my
super
account. The fees below would be applied to your account balance if you select this Fund. You can find out more about the fees associated with my
super
here
.
Fees
0.76%
Average KiwiSaver fees
Download fund updates
Read more about this Fund's performance and fees in our quarterly updates.
Calculating your retirement income
Did you know you can take a look at how your retirement savings are shaping up by using the retirement income simulator within your mysuper account? Based on your current age, account balance, salary and fund selection it gives you an indication of what type of income you could look forward to.
Simply log into your mysuper account and you'll find it under your member statements on the 'Your super amount' page.